It's been too long since I have written...and there are unfortunate reasons for this. But I cannot be quiet about the events of this past week. What happened in Charlottesville, VA was horrendous! The actions of the white supremacists, the neo nazis, and the kkk--I am refusing to capitalize these names in an effort to diminish them--were shameful in any and every respect.
They are terrorists
, just like members/supporters of isis, al qaeda, boko haram, al-shabaab, and other groups and
they are hypocrites
when they claim they stand for Christianity and freedom. No!
They stand for death and oppression
. Unfortunately, tRump has shown his true colors this week in showing himself as an ally to the voices of American hate--
even the conservative-leaning Washington Examiner
has had a hard time explaining tRump's weak reaction to the events.
University of Virginia, Charlottesville, VA
TODAY, THOUGH, I WANT TO EXPRESS GRATITUDE AND HOPE.
Saint Paul, MN
In reading about and seeing images and video clips of what happened last weekend and in the days following, I cannot help but be grateful that there were more counter protestors than racists on Saturday, that spontaneous vigils sprang up all over the country, that
protesters disrupted and shut down one of the racist organizer's follow up press conference
, and that
business leaders and other public figures are denouncing tRump
in force for his flaccid response to these hate groups. I grieve for all the injured and for the death of Heather Heyer, but I applaud her mother's prophesy that Alex Fields's cowardly running her down with his car will indeed
magnify her commitment to social justice and compassion
for the marginalized in our country.
I have been preparing to facilitate a book group this coming fall semester at Saint Martin's University, where I work, where we will read Trevor Noah's memoir,
Born a Crime: Stories from a South African Childhood,
and today I have been pulling together some resources for the group, including materials on the
South African victory over Apartheid
and their continuing struggle against hate. I can never consider that history without thinking of Peter Gabriel's amazing tribute to
Steven Biko
, the courageous anti-Apartheid activist who was beaten to death while in police custody.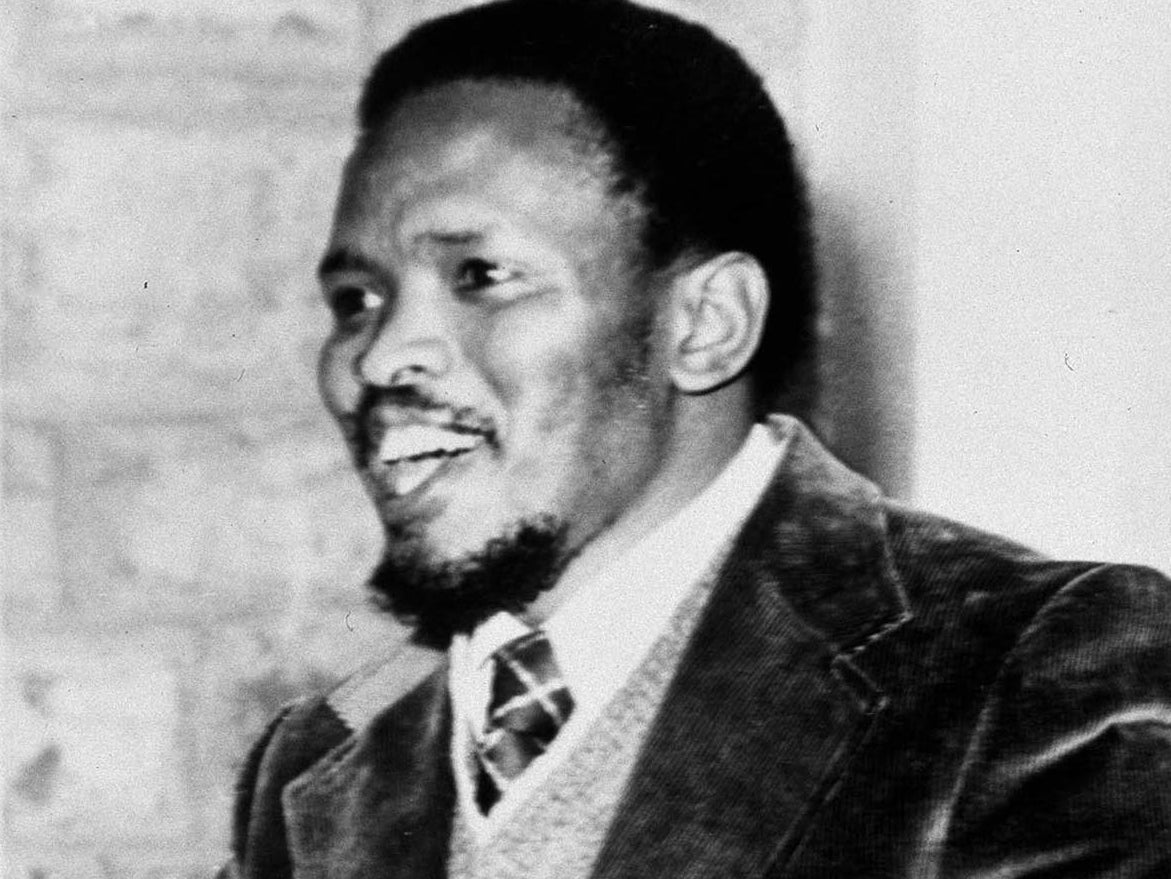 Steven Biko
Below is a goose-bump inspiring performance of "Biko"
in
South Africa.
On June 18, 2011, I had the pleasure of attending Gabirel's concert at the Starlight Theater in Kansas City with my daughter and when he played this song at the end of the first set, I doubt there was one dry eye in the place. I was so pleased to share that moment with my daughter and I was proud (I don't use that phrase too often) that she knew all the words and sang with the rest of us.
There are moments in "Biko" when any person with a conscience should get goosebumps and/or teary eyes, not least of which are when he sings the lines:
You can blow out a candle
But you can't blow out a fire
Once the flames begin to catch
The wind will only blow them higher
In South Africa, Biko's death along with the massacres at Sharpsville and Soweto were moments when the fire started. In the US, incidents like the arrest of Rosa Parks, the assassination of Dr. Martin Luther King, Jr., the Children's March in Alabama, the Selma Bridge, and later on the election of Shirley Chisholm, the beating of Rodney King, the election of Barak Obama, the terrible high-profile instances of police brutality, and other instances have all started fires. Time will tell whether Charlottesville is a candle or a fire. I hope it's an inferno.
San Diego, CA
The plight of persons of color in the US is a long dark history of brutality, violence, and exploitation. We still have a long, long path before we see real social justice and equity in our country, but I think it's important to take a moment to acknowledge that the reaction to Charlottesville has offered hope.
Another important moment in Gabriel's song, though, comes at the end:
And they eyes of the world
Are watching now
Watching now
Gabriel has traditionally walked off the stage before this song ends, a gesture meant to remind us, the audience members, that it is
our
responsibility to fan the flames of equity and justice, to help burn down the houses of hate in our society and culture.
The eyes of the world really are watching. Let's all grab a metaphorical torches and do a better job.